Calgary Pride 2017
Hello Calgary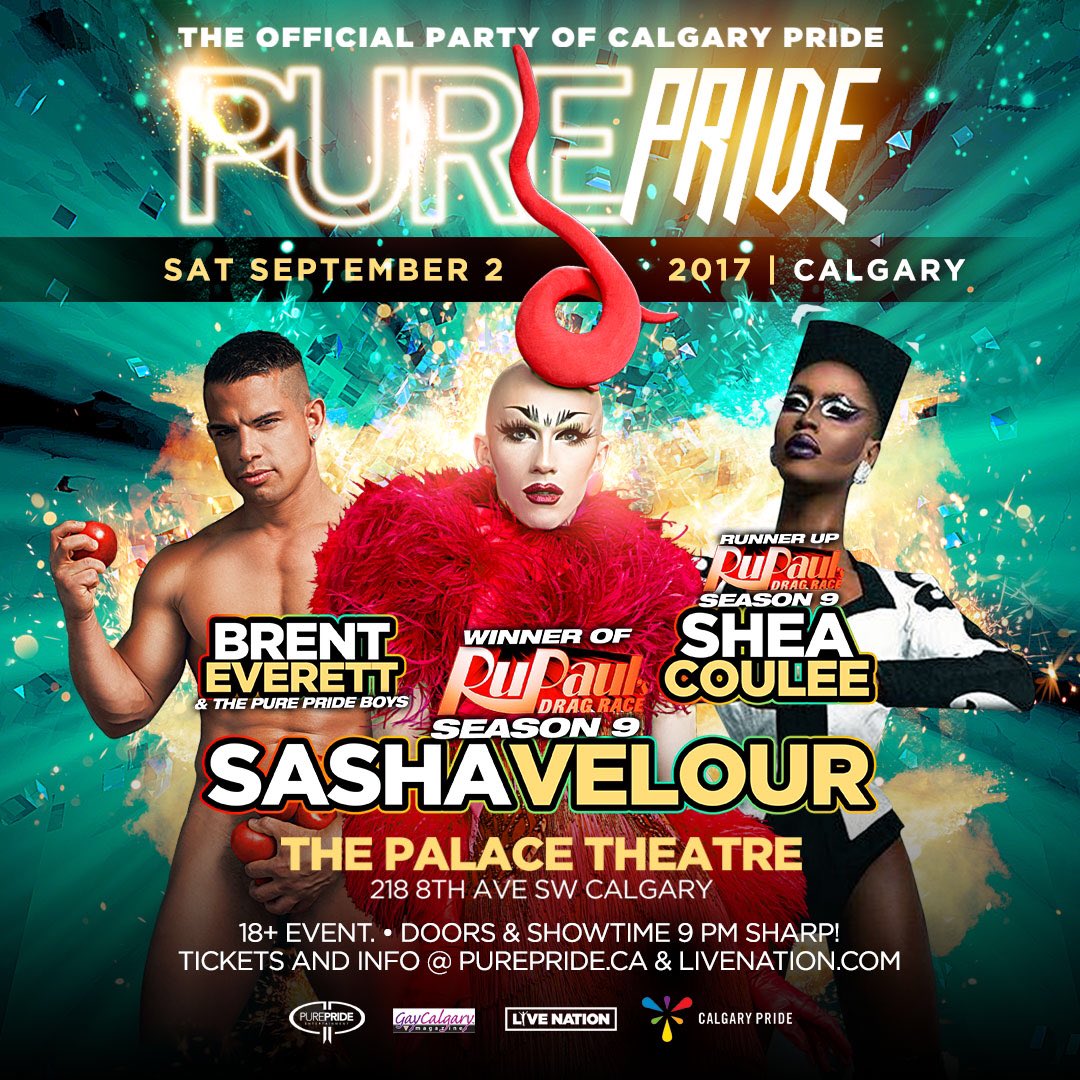 Haemosexual Wishes You
A
Happy Pride in Calgary 2017
Pride in Calgary News
Top Stories
Brian Jean Disappointed With Decision To Prevent UCP From Participating In Calgary Pride Parade
Organizers have invited party members to take a workshop on topics such as gender diversity.
A leadership candidate for Alberta's new conservative party says he hopes organizers of the Calgary Pride parade will have a change of heart and allow the party to participate.
Brian Jean, who was Opposition leader in the legislature as head of the Wildrose party, says he is disappointed with the decision.
He says he had asked to march in the parade and has always championed diversity and tolerance.
http://www.huffingtonpost.ca/2017/08/21/brian-jean-disappointed-with-decision-to-prevent-ucp-from-participating-in-calgary-pride-parade_a_23156063/
United Conservative Party application rejected by Calgary Pride parade
Pride officials says ban is result of UCP not having policy supporting members of the LGBTQ community
In an emailed statement, Calgary Pride president and executive producer Jason Kingsley said they look forward to building a relationship with UCP members, "and having them demonstrate their commitment to the gender and sexually diverse community through their new platform and policies over the next year and onward."
http://www.cbc.ca/news/canada/calgary/calgary-pride-parade-ucp-1.4254092
Calgary Pride 2017: organizers tell police not to wear uniforms at parade
Officers marching in Calgary's annual Pride Parade are being asked to leave their uniforms at home—a decision the Calgary Police Service says it respects.
"We are obviously disappointed with the decision that police will not be allowed to march in uniform, but we are not going to allow it to undo decades of progress between law enforcement and the LGBTQ community in Calgary," Chief Roger Chaffin said in a statement Wednesday afternoon.
Calgary Pride 2017: organizers tell police not to wear uniforms at parade
Calgary Pride Parade
September 3, 2017 @ 12:00 pm

 – 

2:00 pm
The signature Calgary Pride Parade is one of the most colourful celebrations of the year! This family friendly parade sees upwards of 60,000 spectators as over 150 entries from community groups, corporations, politicians, churches and public services roll through the heart of downtown, and celebrates the tremendous diversity of Calgary's community
Pick up a free flag in celebration of Pride at select WINNERS and Marshalls locations (while quantities last)
WINNERS – Stephen Ave Walk, 128 8th Ave SW
Marshalls – Kingsland, 7337 Macleod Tr SE
Organized by: Calgary Pride
For further event details and information about Calgary Pride 2017, please visit: