GLOBAL ANTI-LGBT HEADLINES 2019
Global Anti-LGBT Headlines 2019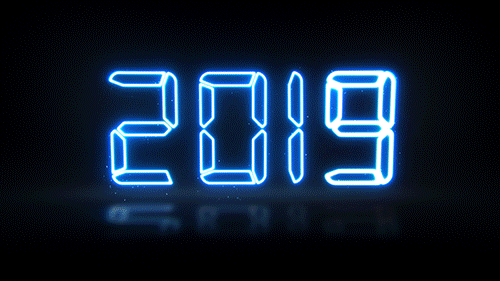 Tennessee preacher-cop calls for execution of LGBTQ people
Authorities in Tennessee are reviewing all pending cases involving a Knox County Sheriff's Office detective after he gave a sermon at his church that called for the government to execute members of the LGBTQ community.
"They are worthy of death," Grayson Fritts said in a June 2 sermon at All Scripture Baptist Church, a small church in Knoxville that he leads.
https://edition.cnn.com/2019/06/14/us/tennessee-preacher-cop-lgbtq/index.html?fbclid=IwAR1jUQPUacMH-yyHKA3mvtFCG_ddJVeO-Wf5FdPyxr1RG5Usw1brQlQGkcY
Threatened With Death: Gay Tourists Warned To Stay Away From Ethiopia
Kenya Upholds Criminalisation of Homosexuality In High Court Ruling
Tunisia Ignores Recommendations and Continues Homophobic and Transphobic Abuse
First Openly Lesbian Indian Athlete Facing Rejection From Her Family
Homophobic Threats and Jokes Still Tolerated in Police Ranks
Preacher Of Gay Hate: Steven Anderson Now Banned From Entering Most Of Europe
Brunei Backtracks After Global Condemnation Announcing Watered-Down Penal Code
Oil Giant Facing Pressure Over Ties To Homophobic Brunei Leader
Brazil's President Bolsonaro Tells Gay Tourists to Stay Away
Brunei Government Claims Gay Execution Law Is "Prevention" Not Punishment
Calls for pastor who celebrated Orlando massacre to be banned from Ireland
Anti-LGBT pastor Steven Anderson has previously been banned from entering other countries
They note that his appearance in the Republic of Ireland could be due to the country's landslide vote of last year in which they legalised abortion
"This petition is for the people to show that they want Pastor Steven Anderson banned from entering the Republic of Ireland."
https://www.pinknews.co.uk/2019/04/09/anti-lgbt-pastor-steven-anderson-ireland/
'It's dangerous to go out now': young, gay and scared in Brunei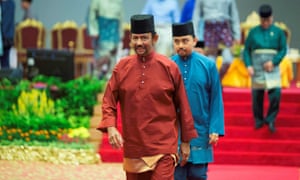 The punishments are part of the third and final phase of sharia laws to be implemented after they were first announced in 2013. Following panic and outcry then, plans for the most grievous penalties had lain seemingly dormant for years. Many had hoped that the government had quietly decided to back down.
https://www.theguardian.com/global-development/2019/apr/06/brunei-lgbt-people-law-scared-dangerous
Trump's Anti-Transgender Military Purge to Begin in April 2019
Homophobic Christian Group Goes to War With Walmart For "Pro-Homosexual"
"Fags, homos, you're going to hell" – Journalist Violently Attacked on Auckland's Gay Strip
Discrimination, Our Lack of Infrastructure to Support Our Community and to the Greater Public
First Gay Brazilian Congressman Goes Into Exile Fearing For His Life
Renewed LGBTI Crackdown in Chechnya Leaves 2 Dead and Over 40 Arrested
https://gaynation.co/renewed-lgbti-crackdown-in-chechnya-leaves-2-dead-and-over-40-arrested/?utm_source=website&utm_medium=push&utm_campaign=gaynation 
Gay Conversion App Available on Google Play Despite Request For Removal
https://gaynation.co/gay-conversion-app-available-on-google-play-despite-request-for-removal/?utm_source=website&utm_medium=push&utm_campaign=gaynation
LGBTQ Protections Now in Place for Congressional Staffers
On the Democrats' first day in power, they passed a rules package that says that bars representatives and House employees from discriminating against LGBTQ people, according to LGBTQ Nation. 
The LGBT Congressional Staff Association, or LGBT CSA, commended this decision, saying that it sends an impactful message about diversity within the House of Representatives, that LGBTQ people are welcome in DC and within the House, and that the House respects the identity and dignity of LGBTQ individuals. 
http://instinctmagazine.com/post/lgbtq-protections-now-place-congressional-staffers
HUNDREDS OF DUTCH PROTESTANT PASTORS SIGN ANTI-LGBTQ MANIFESTO
https://nltimes.nl/2019/01/07/hundreds-dutch-protestant-pastors-sign-anti-lgbtq-manifesto

Japanese legislator condemned for making anti-LGBTI comments
Veteran lawmaker Katsuei Hirasawa said the 'nation would collapse' if everyone became LGBTI
Veteran lawmaker Katsuei Hirasawa speaking at an event in 2014 | Photo: Facebook
https://www.gaystarnews.com/article/japanese-legislator-makes-anti-lgbti-comments/#gs.DEptCvqs

Gay men tortured and beaten in seperate homophobic attacks in Chile
Attackers forced one man's head under hot water, while the other man was knocked unconscious with a rock after having his genitals stomped on
Patricio Díaz Bravo was glassed in a homophobic attack in Chile in 2018 | Photo: Movilh
https://www.gaystarnews.com/article/gay-men-tortured-and-beaten-in-seperate-homophobic-attacks-in-chile/#gs.GWRoawMQ
Newly Elected Governors in Michigan & Wisconsin Sign LGBTI Protection Legislation into Law
Brazil's new president removes LGBT concerns from human rights ministry
Brazil's new right-wing President Jair Bolsonaro removed concerns regarding the LGBT community from being considered by a new human rights ministry hours after his inauguration, part of a sweeping set of executive orders targeting some minority groups.
Bolsonaro stripped LGBT concerns from the ministry and named no other federal agency to consider such issues, The Associated Press reportedWednesday.
https://thehill.com/policy/international/human-rights/423594-brazils-new-president-removes-lgbt-concerns-from-human