Global Anti-LGBT Headlines
Prejudiced against or opposed to homosexuality or homosexuals.
Homophobic attacks on gay/bi-sexual people (queer bashing) are sadly a very real threat today. These criminal offences can be for robbery, discrimination, or for more sinister reasons.
Anti-LGBT & Homophobic News Headlines
Anti-LGBT rhetoric and anti-gay slogans are themes, catchphrases, and slogans that have been used against homosexuality or other non-heterosexual sexual orientations and to demean lesbian, gay, bisexual, and transgender (LGBT) people.
Belarus slams UK embassy over rainbow flag on day against homophobia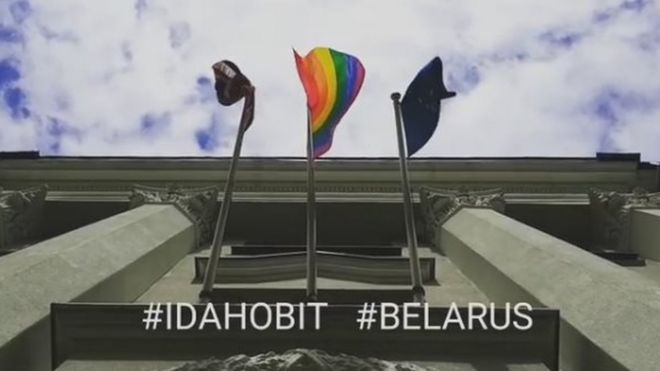 http://www.bbc.co.uk/news/world-europe-44209251 
Edinburgh man shares pictures of bloodied face after being 'battered for holding boyfriend's hand' in sickening attack outside club
THREE GAY SEX WORKERS ATTACKED WITH CROWBARS IN GERMANY
One of the men is in a life-threatening coma while his friends also suffered serious injuries
https://attitude.co.uk/article/three-gay-sex-workers-attacked-with-crowbars-in-germany-1/17745/
Students Take a Stand Against Anti-Gay Religious Bigotry in Private South African School
Anti-LGBTI Protesters Rally Against Inclusive School Program in Vancouver
Russia website wants users to hunt gays in Saw-inspired horror 'game'
EXCLUSIVE: 'Chechnya's Comeback', the terrifying website that wants to torture gay men for sport
https://www.gaystarnews.com/article/russia-website-wants-users-to-hunt-gays-in-saw-inspired-horror-game/#gs.Whekeps
President of Kenya Preaches More Homophobia, Stating that LGBTI Rights are of "No Importance"
Parents Demand Resignation of Teacher in Swaziland Following Allegations of Homosexuality
In this video LGBTI activists from Nigeria, Sri Lanka, Malaysia and Kenya discuss how anti-gay laws affect them and their countries.
Calls to End Homophobia in the Commonwealth Backed by Prince William
Queen Met with LGBT+ Rights Protest during Commonwealth Day Celebrations
Ellen Calls for Boycott of Bermuda Following Same-Sex Marriage Reversal
Global Outrage Forces US City to Revoke Ban on Pride Festival
Man found guilty of plotting terrorist attack on LGBT pride event
https://www.pinknews.co.uk/2018/02/05/man-found-guilty-of-plotting-terrorist-attack-on-lgbt-pride-event/?utm_campaign=Echobox&utm_medium=Social&utm_source=Facebook#link_time=1517832877
Indonesia classifies homosexuality as a 'mental disorder' ahead of banning gay sex
https://www.pinknews.co.uk/2018/02/03/indonesia-classifies-homosexuality-as-a-mental-disorder-ahead-of-banning-gay-sex/
US state's senate commitee votes to allow adoption agencies turn away gay couples
Bill is advancing through a Senate committee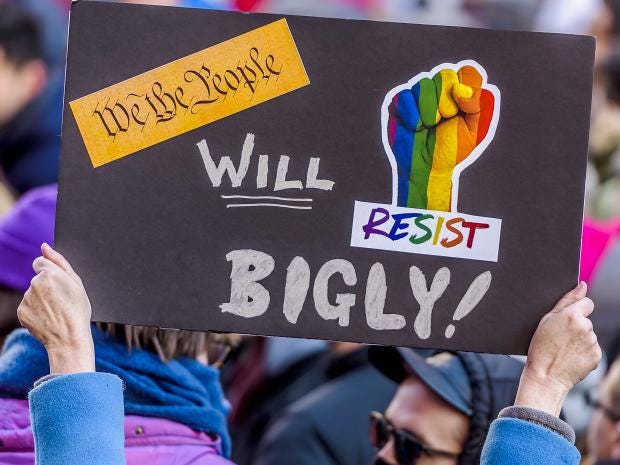 https://www.independent.co.uk/news/world/americas/alabama-religious-adoption-agencies-gay-couples-tourn-away-parents-lgbt-ruling-us-state-orphans-a7595441.html 
Concern Follows Malaysian Newspaper's "Gay Checklist" to Help Identify Homosexuals
Australian Boxer Anthony Mundine Believes the Death Penalty Would "Deter" People From Being Gay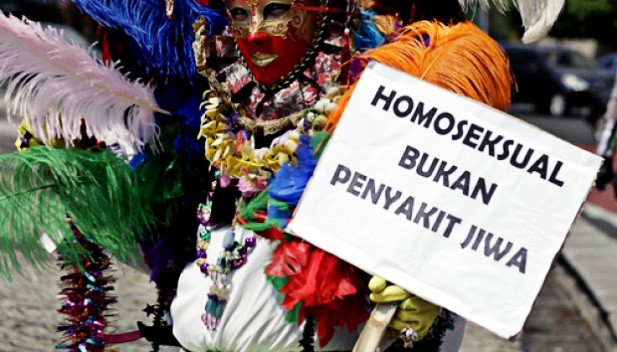 Indonesia Urged to Reject Homosexual Criminalisation by United Nations
Queer and transgender people are still regularly being killed – this is not our history, it's our day to day
Although it's an uncomfortable reality to accept, we need to accept it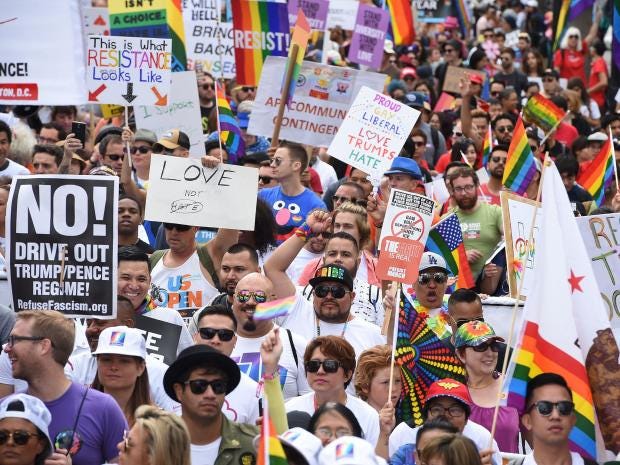 https://www.independent.co.uk/voices/lgbt-history-month-queer-transgender-violence-discrimination-a8189036.html
Crackdown in Saudi Arabia After 'Gay Wedding' Video Goes Viral
LGBTI Community Facing Mob Attacks and Family Violence in Ghana
United States Supreme Court Fails to Challenge Anti-LGBTI Law
Homophobia Spreading Across Former Soviet Union: Amnesty International
Jussie Smollett Speaks Out About Anti-Gay "Propaganda" in Africa
London: Man jailed for breaking man's leg because he was gay
'[The] needless, unprovoked and sustained assault that left the victim seriously injured and frightened.'
https://www.gaystarnews.com/article/london-man-jailed-breaking-mans-leg-gay/#gs.3NPuL5I
It's still illegal to be gay in 72 countries, new human rights report finds
The number of countries banning same-sex relationships has declined over the last decade, a new human rights report has found, but attacks against LGBT people are still common in many nations.
The report, released today by global rights group the International Lesbian, Gay, Bisexual, Trans and Intersex Association (ILGA), found that same-sex relationships remain a crime in 72 countries around the world, down from 96 in 2002.
http://www.pinknews.co.uk/2017/05/15/still-illegal-to-be-gay-in-72-countries-new-human-rights-report-finds/?utm_source=PNFB&utm_medium=SocialFB&utm_content=FBMN&utm_campaign=PNFacebook
Police in Chechnya are reportedly rounding up gay men and having them killed in an act against homosexuality.
Attempt to remove UN's LGBT rights expert defeated in narrow vote
http://www.haemosexual.com/lgbt-hate-attempt-remove-uns-lgbt-rights-expert-defeated-narrow-vote/ 
LGBT Hate: 'MY FAMILY HAVE BEEN SENT HATE MAIL, BUT I WON'T STOP TRYING TO END HOMOPHOBIA IN SCHOOLS'
NEWS: Home Office award LGBT charity nearly £30k to tackle hate crime
Gay youngsters being forced from the family home in 'dramatically increasing' numbers, charities warn
Despite LGBT equality laws and gay marriage, growing numbers of young people are being forced into homelessness by homophobic parents, the Albert Kennedy Trust and Stonewall Housing have warned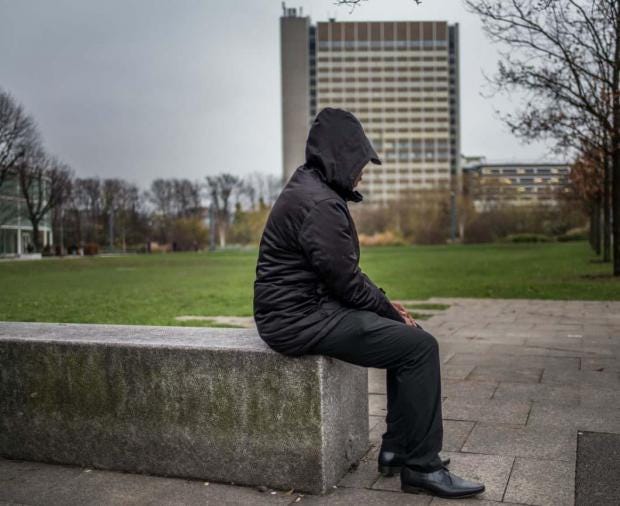 https://www.independent.co.uk/news/homelesshelpline/lgbt-gay-hate-crime-homophobia-homophobic-bullying-homeless-helpline-centrepoint-albert-kennedy-a7480326.html
Russia to debate banning all public displays of affection between gay people
If the legislation is approved gay couples will face a two-week jail term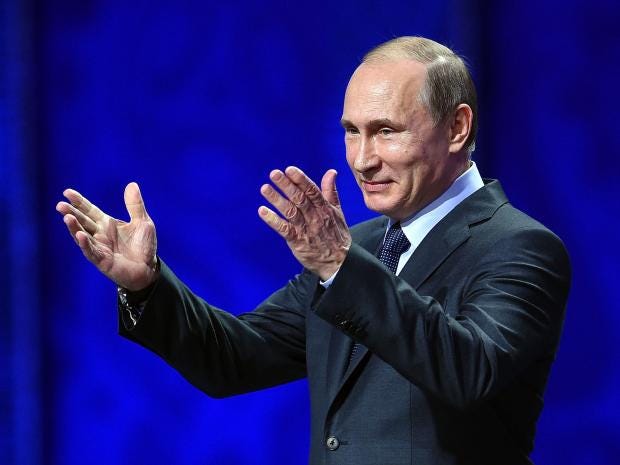 https://www.independent.co.uk/news/world/europe/russian-duma-to-debate-banning-all-public-displays-of-affection-between-gay-people-a6817196.html
The final night of the Republican National Convention featured more talk about LGBTQ rights than any previous GOP convention. Major Garrett, Nancy Cordes and Steve Chaggaris joined CBSN to discuss.
On Friday, Ireland became the first country in the world to vote on same-sex marriage in a national referendum. But as Ireland moves towards greater equality, many other countries are moving in the opposite direction. Here is a snapshot of gay rights around the globe.
Syrians have been thrown from high buildings and beheaded by ISIS because of their perceived sexual orientation. Arwa Damon documents some of the cases.
Ali Velshi discusses cultural differences with Abdallah Al-Mouallimi, Permanent Representative of Saudi Arabia to the United Nations
A disowned gay Indian prince has become an activist for gay rights in the country where little tolerance exists.
Anti-gay campaign shows Russia's worst side
As Russia prepares to host the Sochi Winter Olympics, Europe Editor Matt Frei reports that the country's campaign against gay people shows its worst side just when it hoped the world would see only its best.
Nigerian Anti-Gay Law, The World Reacts
The Anti-Gay Bill has been signed into law by the Nigerian President, Goodluck Jonathan. On this episode of Network Africa, we take a look at the different opinions shared by Nigerians and the different reactions the new law has generated from the international community.