The Male Anatomy: Reproductive System
The Male Anatomy: Reproductive System
Introduction
In simple terms, reproduction is the process by which organisms create descendants. This miracle is a characteristic that all living things have in common and sets them apart from nonliving things. But even though the reproductive system is essential to keeping a species alive, it is not essential to keeping an individual alive.
In human reproduction, two kinds of sex cells or gametes are involved. Sperm, the male gamete, and an egg or ovum, the female gamete must meet in the female reproductive system to create a new individual. For reproduction to occur, both the female and male reproductive systems are essential.
While both the female and male reproductive systems are involved with producing, nourishing and transporting either the egg or sperm, they are different in shape and structure. The male has reproductive organs, or genitals, that are both inside and outside the pelvis, while the female has reproductive organs entirely within the pelvis.
The male reproductive system consists of the testes and a series of ducts and glands. Sperm are produced in the testes and are transported through the reproductive ducts. These ducts include the epididymis, ductus deferens, ejaculatory duct and urethra. The reproductive glands produce secretions that become part of semen, the fluid that is ejaculated from the urethra. These glands include the seminal vesicles, prostate gland, and bulbourethral glands.
Human Physiology/The male reproductive system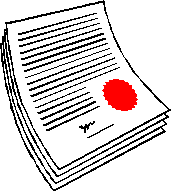 For information that deals with male health, particularly relating to the problems of the male reproductive system and urological problems that are unique to men.
Please see the Andrology page.