A Message from Andrew Gwynne MP on World AIDS Day 2016 – Contaminated Blood Demo
A Message from Andrew Gwynne MP on World AIDS Day 2016
Contaminated Blood Demonstration
World AIDS Day 2016
East Ham man's family protest at Parliament over Aids deaths in blood scandal
21:37 01 December 2016
The action was staged on World Aids Day as relatives of the dead renewed demands for the government to hold a Hillsborough-style inquiry into the blood treatment scandal.
Among the protestors was the family of East Ham merchant navy man Victor Farrugia, who died in 2002.
Victor's nephew Tony Farrugia, who wore red face paint and a jacket covered in Aids memorial ribbons, said: "The government continue to deny us a public inquiry. They need to do this and we felt World Aids Day was a vitally important time to highlight what happened with HIV within the haemophilia community."
People with the blood clotting disorder haemophilia were infected in large numbers through blood factor treatment they received to stop painful bleeds.
Of the 1,274 who contracted HIV, only 256 are still alive today.
Victor and two of his brothers, who were all haemophiliacs, died after they were treated with contaminated blood products.
Former health minister Alistair Burt MP last week called for the Farrugia family to be compensated for the "agonies of their loss" during a debate on the blood scandal in the Commons.
The government set out plans earlier this year for a reformed system of support for victims of the disaster.
But some relatives of the dead, including the Farrugias, are left out of the scheme altogether.
Mr Burt called for a "small amount of money" to be made available to recognise the family's loss.
He said: "Two young boys lost their father and two uncles, and were taken into care. Their lives changed hugely because of that.
"There is no part of the scheme that fits the agonies that they went through, so I wonder whether there could be some recognition of that."
The MP called for the government to treat the blood scandal like a natural disaster or banking collapse.
He said the "drip, drip" approach to looking after victims was not working and that money could be found for other major disasters.
"We have not been able to give this issue the same priority, and it cries out for it," said Mr Burt.
Chris Matheson MP speaking during a debate on the contaminated blood scandal
The MP for Chester has made a passionate speech in the House of Commons on behalf of victims of the so-called 'tainted blood scandal'.
Chris Matheson backed calls for the Government to consider setting up an independent Hillsborough-style inquiry during a backbench debate on measures to support those affected by the disaster.
Thousands contracted HIV and hepatitis C from contaminated blood products imported from the USA in the 1970s and 1980s.
The Government revealed controversial planned reforms earlier this year which would see payments to victims in England capped at £15,000, and regular discretionary payments like the winter fuel allowance withdrawn.
Mr Matheson added:
"The Government does have an opportunity to do the right thing and lift that black cloud of uncertainty and this drip-drip approach to get a final solution and answer to this question that will give the certainty that has been missing for so long."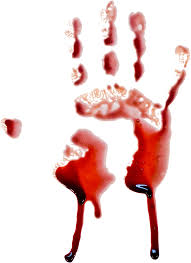 Pictures taken during the Contaminated Blood Demonstration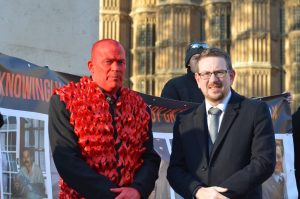 Haemophiliac lives destroyed by AIDS infected NHS treatment
'He was just a little boy…'
JANET SMITH ARCHER INQUIRY
Out of the five haemophiliacs in this photo, only three survive.
I saw many of my friends, also haemophiliacs, die from HIV contamination and some from hepatitis C infection. This was still while I was still in the children's hospital as a child.
Andrew Evans ARCHER INQUIRY
John Cornes. He has survived, but lost THREE brothers and his his sister-in-law. All killed by Factor Vlll
Stuart Fuller with the late Lord Morris. Another one who died not seeing justice. Another haemophiliac knowingly given infected NHS treatment. Another statistic.
Remembering all those infected with HIV by the UK Government, including 200+ children. Love and strength to all, and to the families who continue to support them, and those who now grieve for them.
❤️
The risk of other kids taunting me was high and indeed it happened often. Some taunts I vividly remember were:
'Hey Ade, you got Aids yet', 'Don't come to Ade's aid 'cos he's got AIDS', 'Gay…got Aids yet?' and 'Live Aids coming!'
(After the famous 80's charity concert) amongst many others.
Time was short and it was a terrible time.
Ade Goodyear
Jason Goodyear, Brother of Ade Goodyear.
Dead because the government thought he was expendable.
William John Dumbleton. Died aged 49. A victim of government neglect and greed.
…this terrible tragedy should never have happened in the first place. It was wholly avoidable. Warnings were ignored, lessons were not learned and our community was lied to by the people it should have trusted the most.
SUE THREAKALL, ARCHER INQUIRY
Bob Threakall. Died aged 47. HIV. Hepatitis B. Hepatitis C. To name but a few of the viruses in his NHS treatment. One of hundreds to die in those early years when there was no treatment, no cure, no hope.
Gareth Lewis. Died, aged 52, due to the government's abuse of haemophiliacs. He never even lived long enough to hear their hollow and meaningless apology.
We have since discovered that my consultant was indeed aware of the risks to haemophiliacs from AIDS from early 1983 and had he informed me of the risks, my infection could have been in avoided as I could have refused any kind of blood product treatment, altered my lifestyle and reverted to the way I treated my bleeds when I was younger
In March 1983, my consultant began his AIDS study.
…a letter published in the Lancet in April 1983 from Dr Robert S Gordon of the National Institute of Health in America … Dr Gordon was chairman of the NIH AIDS Working Group…

…in which my consultant seems to be offering up myself along with others under his care at the Royal Infirmary of Edinburgh as a candidate group for research/investigation to explore whether AIDS was caused by a transmissible agent such as a virus in blood products or whether Factor VIII itself from multiple donors was inducing a mild immune disorder without the intervention of an infection.
"Dr Gordon says that these two hypotheses could be distinguished by a study of "similarly treated haemophiliacs in a geographic area to which AIDS has not yet been introduced".
That was non-consensual research. I did not give consent for this research.
ROBERT MACKIE, ARCHER INQUIRY
 In memory of the thousands of haemophiliacs no longer around to tell their stories.