Sexual Health News
Sexual Health News
Sexually transmitted infections (STI), also referred to as sexually transmitted diseases (STD) and venereal diseases (VD), are infections that are commonly spread by sex, especially vaginal intercourse, anal sex or oral sex. Most STIs initially do not cause symptoms.
The articles below have been chosen for education and well-being related to STIs.
More detailed information on STIs can be found on the Haemosexual website.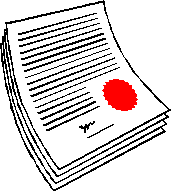 Click on the links to read:
HPV vaccination for gay men effectively delivered in sexual health and HIV clinics
A human papillomavirus (HPV) vaccination programme targeted at men who have sex with men (MSM) can be effectively delivered using specialist sexual health and HIV clinics, according to an analysis of an English pilot study published in Eurosurveillance. Uptake of the vaccine by eligible MSM was high, relatively few men attended specifically to receive the vaccine and there was no evidence that provision of the vaccine caused disruption to clinics.
"HPV vaccine update data and survey results suggest it is feasible to deliver HPV vaccination opportunistically to MSM through sexual health clinics/HIV clinics," say the authors. 
http://www.aidsmap.com/page/3473942/
Pipeline for Gonorrhea, Chlamydia, and Syphilis
March 20, 2019 – A new report on the sexually transmitted infection (STI) treatment and prevention research "pipeline" points to serious gaps in the development of new tools to address a growing epidemic in the U.S.  The report, released today by Treatment Action Group (TAG), provides an assessment of the current research pipeline and calls for a major new investment in STI research.
http://www.treatmentactiongroup.org/content/pipeline-gonorrhea-chlamydia-and-syphilis
Unlicensed STI drugs sold online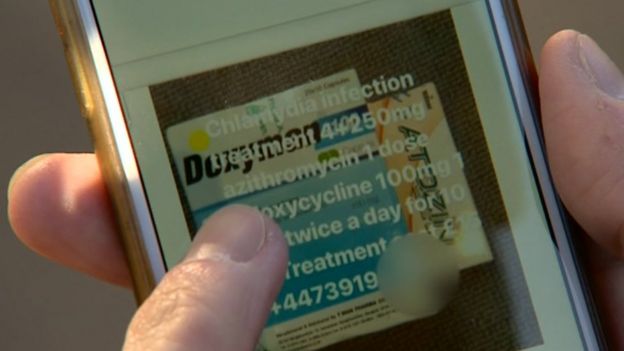 Unlicensed antibiotics are being advertised on social media as treatment for sexually transmitted infections and sold at the wrong dose.
A BBC reporter was sold the drugs by a man who said he got them from his uncle's pharmacy overseas.
The man, who fled when confronted, said he had several celebrity clients.
Government medicine regulator Alastair Jeffrey said taking the pills was "not a gamble I'd be willing to take".
Watch the undercover filming here:
https://www.bbc.co.uk/news/uk-england-47399699
Gonorrhoea: drug resistance compromises recommended treatment in Europe
Each year, countries of the European Union and European Economic Area (EU/EEA) participate in ECDC's sentinel European Gonococcal Antimicrobial Surveillance Programme (Euro-GASP) to test susceptibility of Neisseria gonorrhoeae to the antibiotics commonly used for gonorrhoea treatment. This way ECDC monitors the effectiveness of the recommended antibiotic treatment. The 2017 Euro-GASP results indicate that the rates of resistance to cefixime, ceftriaxone and azithromycin have remained stable when compared to recent years.
In 2017, 27 EU/EEA countries collected and tested 3 248 gonococcal isolates which revealed that cefixime and azithromycin resistance (1.9% and 7.5% respectively) remained unchanged compared to 2016 (2.1% and 7.5%). However, the number of countries reporting resistant isolates for each antimicrobial increased. For the second year in a row, no isolates with resistance to ceftriaxone were detected in contrast to one in 2015, five in 2014 and seven in 2013.
https://ecdc.europa.eu/en/news-events/gonorrhoea-drug-resistance-compromises-recommended-treatment-europe
Multi-drug resistant Shigella detected in the UK and USA, mostly in gay men
Public health authorities in the UK have issued a warning about a highly drug-resistant strain of a serious bacterial gut infection that can be contracted through sex.
Between March and November last year, 17 cases of Shigella dysentery with resistance to several first-line antibiotics were detected.
It appears that transmission is clustered among gay and other men who have sex with men (MSM). Fourteen of the 17 UK cases involve men and nine further cases have been identified in the United States, all involving MSM.
Standard treatment with first line antibiotics such as azithromycin and ceftriaxone may not be effective, though other oral antibiotics will still work.
Shigella causes severe, prolonged diarrhoea and stomach cramps. It's transmitted by contact with very small amounts of human faeces and can be passed on during certain sexual activities. Rimming, fingering, fisting, anal sex, handling sex toys after use in the anus, and occasionally oral sex can all carry a risk. The bacteria may pass from fingers to the mouth.
Symptoms typically occur within three days of exposure and include:
Frequent diarrhoea lasting more than 48 hours

Stomach cramps

Fever

Vomiting

General weakness and tiredness.
http://www.aidsmap.com/Multi-drug-resistant-iShigellai-detected-in-the-UK-and-USA-mostly-in-gay-men/page/3422429/

Should we be concerned some gay men are buying antibiotics online for STIs?
Some gay and bi men are using the internet to self-prescribe themselves antibiotics. This goes against advice from health professionals and regulatory bodies.
So why are they doing it? And if it brings down rates of sexually transmitted infections (STIs), should we automatically condemn it?
In England, the NHS is running a trial of PrEP. However, places on the trial have almost run out. Because of this, some men are instead turning to the internet to buy the drugs from abroad.
https://www.gaystarnews.com/article/doxycycline-antibiotics-online-sexual-health/#gs.4he45f
August 2018
Half of British teenagers struggling with sexuality have self-harmed – report
LONDON (Thomson Reuters Foundation) – Almost half of British teenagers who are LGBT or questioning their sexuality have self-harmed, according to a study released on Wednesday that found they have significantly lower life satisfaction than their peers.
Homophobic bullying and "highly gendered" environments were adding to pressure on young people struggling with their sexuality, according to the report from The Children's Society.
"There's still an awful lot of stigma," Richard Crellin, policy and research manager at the charity, told the Thomson Reuters Foundation.
"There are still too many schools where being called gay is an insult, where there isn't an inclusive atmosphere, and young people might feel like they need to hide their sexuality because they might be bullied by staff or by pupils."
Continue Reading:
https://www.reuters.com/article/britain-lgbt-youth/half-of-british-teenagers-struggling-with-sexuality-have-self-harmed-report-idUSL2N1VK0HF 
July 2018
HPV vaccine to be given to boys in England
The government has announced that adolescent boys will be offered the human papilloma virus (HPV) vaccine to protect them from cancer.
Boys aged between 12 and 13 in England will be given a vaccine to protect them against HPV-related cancers, Public Health Minister Steve Brine has announced today.
The decision follows new scientific evidence and advice from an independent panel of experts. Updated evidence from the Joint Committee on Vaccination and Immunisation (JCVI) recommends that the existing HPV vaccination programme for girls should be extended to boys as well.
The vaccine not only protects men from HPV-related diseases – such as oral, throat and anal cancer – but also helps reduce the overall number of cervical cancers in women, though a process known as 'herd immunity'.
https://www.gov.uk/government/news/hpv-vaccine-to-be-given-to-boys-in-england
Emerging sex disease MG 'could become next superbug'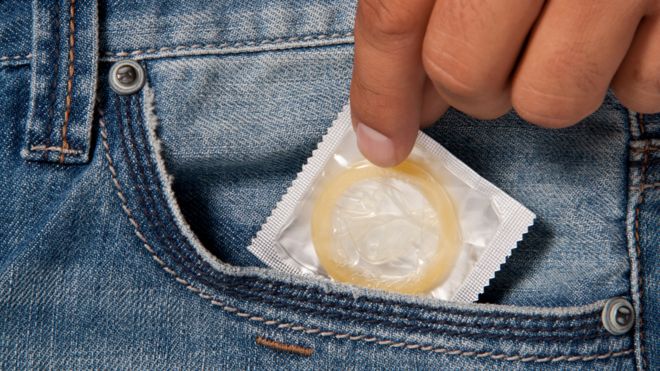 A little known sexually transmitted infection could become the next superbug unless people become more vigilant, experts are warning.
Mycoplasma genitalium (MG) often has no symptoms but can cause pelvic inflammatory disease, which can leave some women infertile.
MG can be missed – and if it is not treated correctly, it can develop resistance to antibiotics.
The British Association of Sexual Health and HIV is launching new advice.
Its draft guidelines detail how best to spot and treat MG.
Continue Reading:
https://www.bbc.co.uk/news/health-44777938
Syphilis and gonorrhoea cases at highest levels for decades, Public Health England confirms
Rising bacterial STIs accompanied by falls in HPV and HIV infections
The latest sexually transmitted infections (STI) surveillance report from Public Health England (PHE) confirms that cases of the bacterial STIs gonorrhoea and syphilis have continued to rise in England.
More gonorrhoea cases were diagnosed last year than in any year since 1987 – and more cases of syphilis than in any year since 1949, soon after it became curable with penicillin.
http://www.aidsmap.com/Syphilis-and-gonorrhoea-cases-at-highest-levels-for-decades-Public-Health-England-confirms/page/3289784/
June 2018
Cuts to sexual-health services imminent
Some sexual-health clinics face closure or reduced hours as almost half the councils in England plan to cut spending, a BBC investigation reveals.
Of the 151 councils that responded to a BBC Freedom of Information request, 72 planned to cut sexual-health funding in 2018-19 compared with 2017-18.
Most said any savings would be made through efficiencies, but 16 councils said services would be cut or reduced.
The government said councils were being given money to spend on services.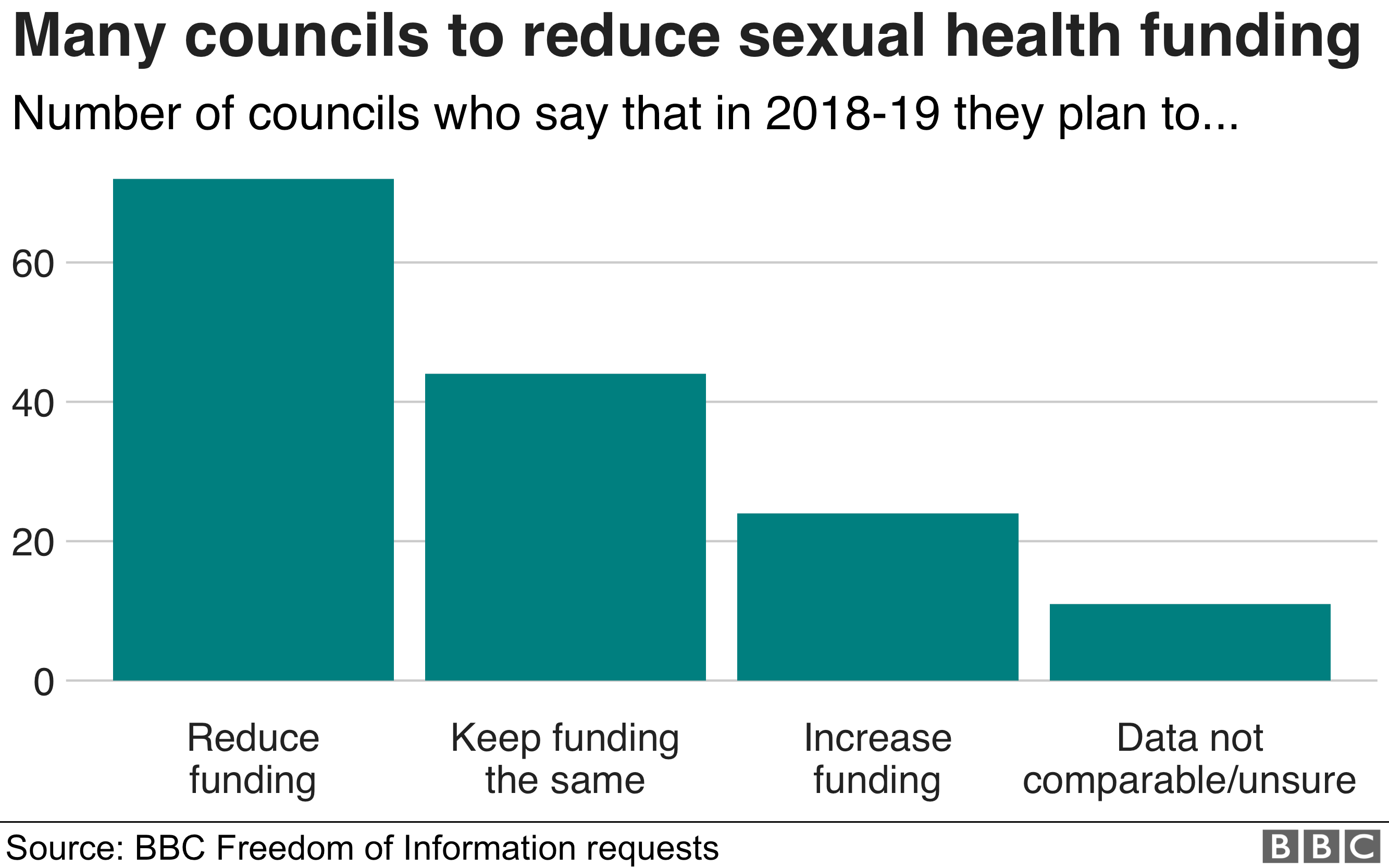 https://www.bbc.co.uk/news/health-44353615
February 2018
HPV vaccination programme for men who have sex with men
The nationwide programme will be rolled out in phases from April 2018.
The government has confirmed that it will introduce a nationwide HPV vaccination programme for men aged 45 or younger who have sex with other men.
NHS England and Public Health England (PHE) will work to start the programme in sexual health (GUM) clinics and HIV clinics in England from April 2018.
HPV is a virus transmitted through sexual contact. It is most commonly associated with causing cervical cancer in women. Girls aged 11 to 13 have been vaccinated against the HPV virus since 2008, and this provides indirect protection to many males. Men who have sex with men do not benefit from indirect protection from the vaccination programme for girls.
The Joint Committee on Vaccination and Immunisation (JCVI) has recognised increasing evidence of the association between HPV infection and non-cervical cancers in men who have sex with men.
A vaccination pilot started in 42 specialist sexual health services clinics in June 2016. The pilot assessed the feasibility and cost-effectiveness of a national HPV vaccination programme.
https://www.gov.uk/government/news/hpv-vaccination-programme-for-men-who-have-sex-with-men?utm_campaign=605782_DHSC%20Monthly%20February%202018&utm_medium=email&utm_source=Department%20of%20Health&dm_i=3ZQO,CZFA,3L2MIN,1CYQ6,1
PSMA PET/CT clearly differentiates prostate cancer from benign tissue
Using nuclear medicine, researchers have found a way to accurately differentiate cancerous tissue from healthy tissue in prostate cancer patients. The research demonstrates that the maximum standardized uptake value (SUVmax) on 68Ga-PSMA PET/CT scans correlates with PSMA-expression in primary prostate cancer. By this means, researchers were able to generate an SUVmax cutoff for the differentiation of cancerous and benign prostate tissue.
https://www.sciencedaily.com/releases/2018/02/180205134241.htm
January 2018
Site of 1st chlamydia exposure makes big difference
Discovery has vaccine implications
Exposing the gut to chlamydia protects against subsequent infection in the genital tract and other tissues, researchers have discovered. Chlamydia is the nation's most common sexually transmitted disease and causes infertility, ectopic pregnancy and pelvic inflammatory disease if left untreated.
https://www.sciencedaily.com/releases/2018/01/180126122859.htm
Kisspeptin: Mouse study shows how the brain controls sex
Kisspeptin has already been identified as the key molecule within the brain responsible for triggering puberty and controlling fertility. A new study in mice reveals that a subset of neurons in an evolutionarily ancient part of brain, the hypothalamus, drive both attraction to the opposite sex and sexual behavior by two independent mechanisms.
https://www.sciencedaily.com/releases/2018/01/180126095318.htm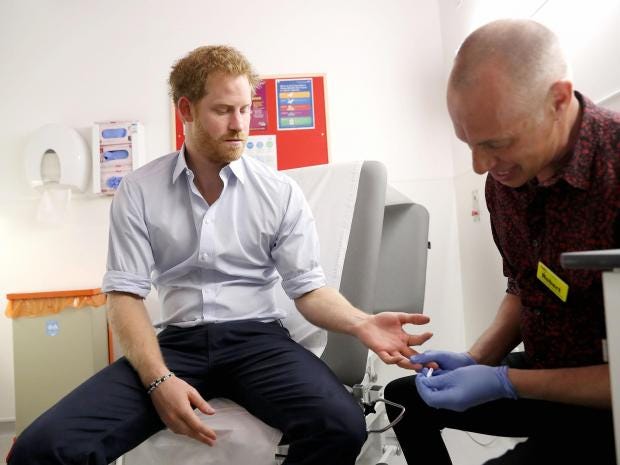 27th December 2017
Online sexual health services double number of people getting STI tests, study finds
http://www.independent.co.uk/news/health/sti-tests-online-sexual-health-services-number-hiv-nhs-chlaymydia-syphilis-gonorrhea-a8124831.html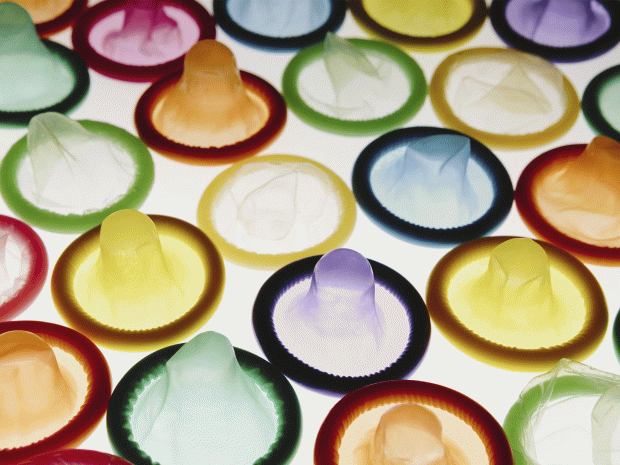 15th December 2017
Half of young people don't use condoms for sex with new partner
http://www.independent.co.uk/news/uk/home-news/condoms-use-sex-new-partner-girlfriend-half-young-people-men-women-sti-a8112721.html
13th November 2017
Up to a quarter of HIV-negative gay men attending three English clinics used PrEP in the last year
http://www.aidsmap.com/Up-to-a-quarter-of-HIV-negative-gay-men-attending-three-English-clinics-used-PrEP-in-the-last-year/page/3189205/
3rd November 2017
Doxycycline as post-exposure prophylaxis for STIs: PHE response
In this joint statement, Public Health England (PHE) and the British Association for Sexual Health and HIV (BASHH) do not endorse the use of Doxycycline PEP for STIs because any potential benefits will be outweighed by the considerable potential for antibiotic resistance to develop in STIs and other bacteria.
Further studies are required to measure the wider impact of prophylactic doxycycline on antibiotic resistance (AMR).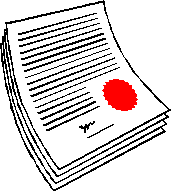 Doxy_PEP_statement_v5_PHE_BASHH
November 2017
Factsheet LGV (lymphogranuloma venereum)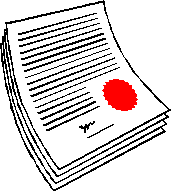 http://www.aidsmap.com/LGV-lymphogranuloma-venereum/page/1197604/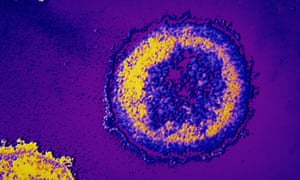 15th October 2017
STI warning as clinics close in London and self-testing is delayed
https://www.theguardian.com/society/2017/oct/15/sti-warning-as-clinics-close-in-london-and-self-testing-is-delayed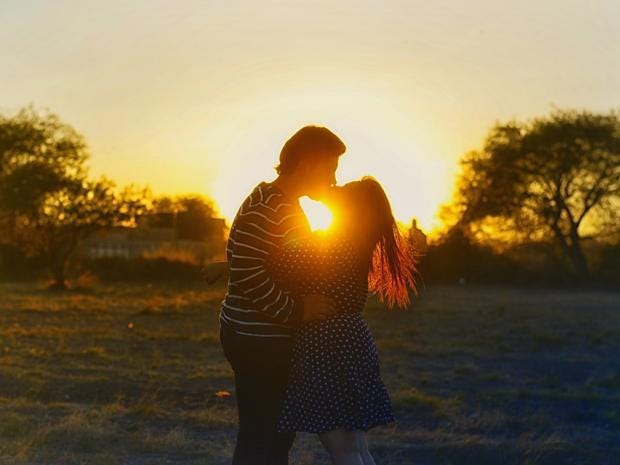 22nd August 2017
No sex please, we're American: US fondness for preaching abstinence is a mistake, health experts warn
http://www.independent.co.uk/news/health/us-preaching-abstinence-sex-mistake-unwanted-pregnancies-stis-education-health-research-warning-a7906496.html
7th August 2017
How the throat acts as a "silent reservoir" for Gonorrhea 
http://www.independent.co.uk/life-style/health-and-families/gonorrhea-throat-oral-sex-std-sexual-health-science-a7870456.html
24th July 2017
London gonorrhoea rates fall, and HIV rates falling in Australia as more join PrEP demo
http://www.aidsmap.com/London-gonorrhoea-rates-fall-and-HIV-rates-falling-in-Australia-as-more-join-PrEP-demo/page/3158470/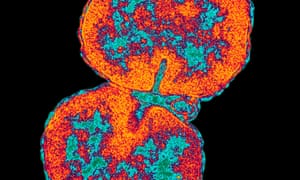 20th June 2017
Untreatable gonorrhoea 'superbug' spreading around world, WHO warns
World Health Organization tells of 'very serious situation' after confirming three known cases where all antibiotics were ineffective
https://www.theguardian.com/society/2017/jul/07/untreatable-gonorrhoea-superbug-spreading-around-world-who-warns?CMP=share_btn_link
20th June 2017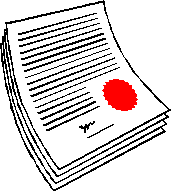 Gay men warned to get vaccinated against Hepatitis A if they are heading to World Pride in Madrid
8th June 2017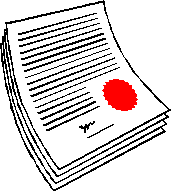 Hepatitis A outbreaks in European Region mostly affecting men who have sex with men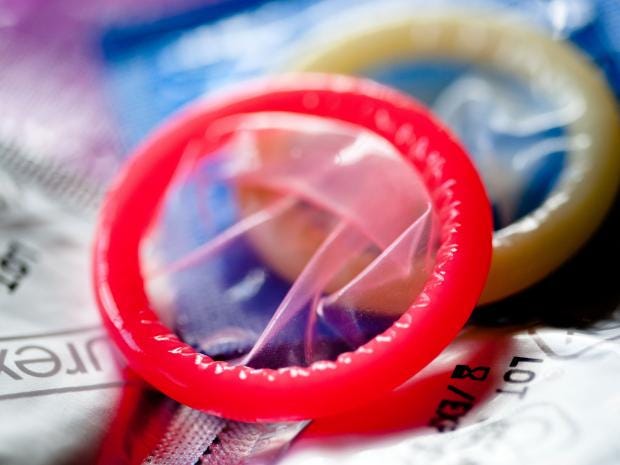 6th June 2017
Syphilis cases at highest level since 1949 amid warnings of sexual health crisis
http://www.independent.co.uk/news/health/syphilis-cases-uk-highest-surge-sexual-health-crisis-a7775936.html
23rd May 2017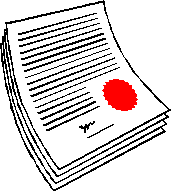 19th May 2017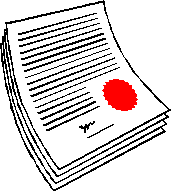 24th April 2017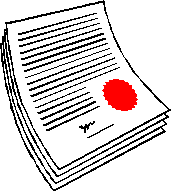 10th April 2017
PrEP is approved in Scotland
http://www.aidsmap.com/PrEP-is-approved-in-Scotland/page/3130498/